HON Vinyl Upholstery Color Samples
EC Chamea Faux Leather Colors, Price Code IV
(The HON 7702 chair is not available with CAL 133 rated vinyl. 7/05)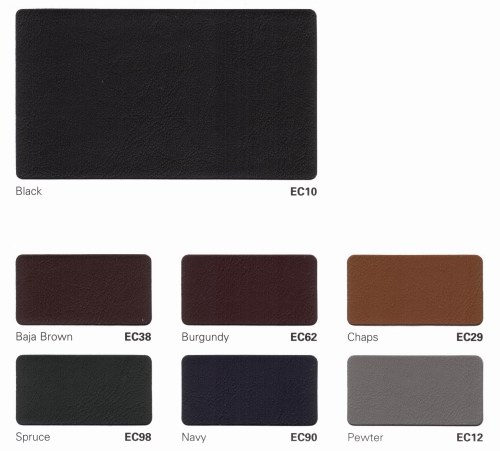 Due to variation in monitor displays, actual colors may vary.
Since colors may not be exactly as shown, we invite you to call us. We will send you the actual color chart,
which provides a more accurate depiction of the vinyl you will receive on your chair.
Please note: All chairs are custom, made to order and are non-returnable.
Links
"Multiple studies have given conclusive evidence that properly designed chairs reduce low back pain, improve lower extremity circulation, and relieve muscle tension, thus increasing overall comfort. Continual use of poorly designed chairs and stools in the operating room will cause eventual health complaints." AANA J. 1996 Jun;64(3):255-60.
Chair ergonomics information:
Ergonomic Task Chair Manufacturer Links:
Note: SW Med-Source sells chairs from each of these manufacturers.
Please note: The above products are custom, made to order with your color upholstery and are non-returnable. Manufacturer's dimensions and other specifications are subject to change without notice.
Copyright 2008, SW Med-Source Inc., All Rights Reserved.